Book your event online - easier than you think!
With our event booking route, you can easily get a tailor-made quote for your event. You will be guided through all points step by step. The workflow helps you to structure your event well and ask the important questions. It helps us to know your needs and advise you accordingly. Just try it out – it's easier than you think! 🙂
And don't worry: you are not committing yourself to anything. It's not a contract, just an offer. You prefer it conventional? Then give us a call or send us an e-mail.
We give you space.
For your ideas. For your innovations. For your thoughts. For your dreams.
We give you space.
For your partners. Your colleagues. Your customers. Your friends. Your loved ones.
Our main hall offers space for up to 50 people. Tastefully designed and stylishly furnished. The technology impresses with its ease of use and is state of the art.
DERRAUM is flooded with light, at ground level and wheelchair accessible. It also has its own entrance, exclusively for your participants.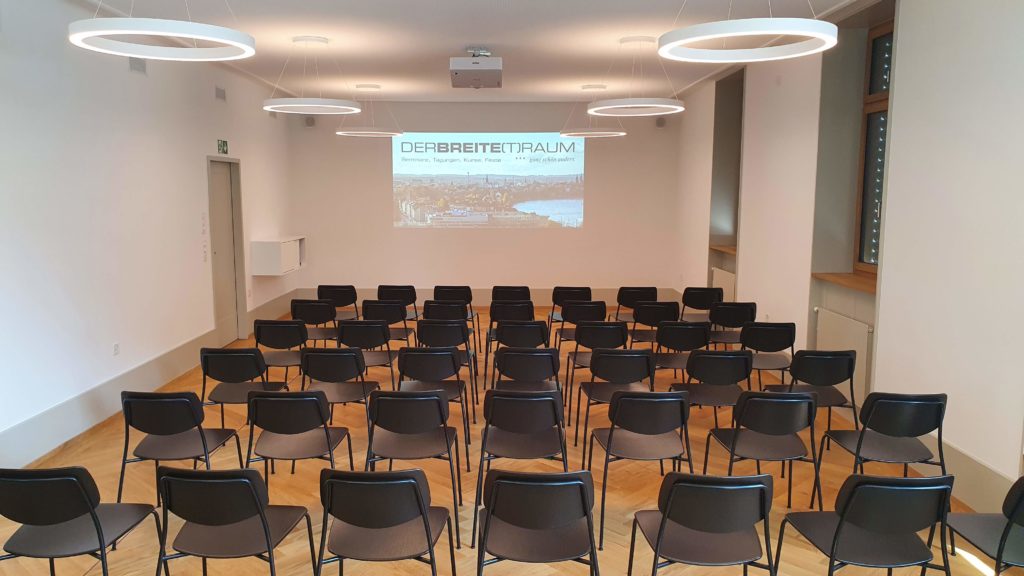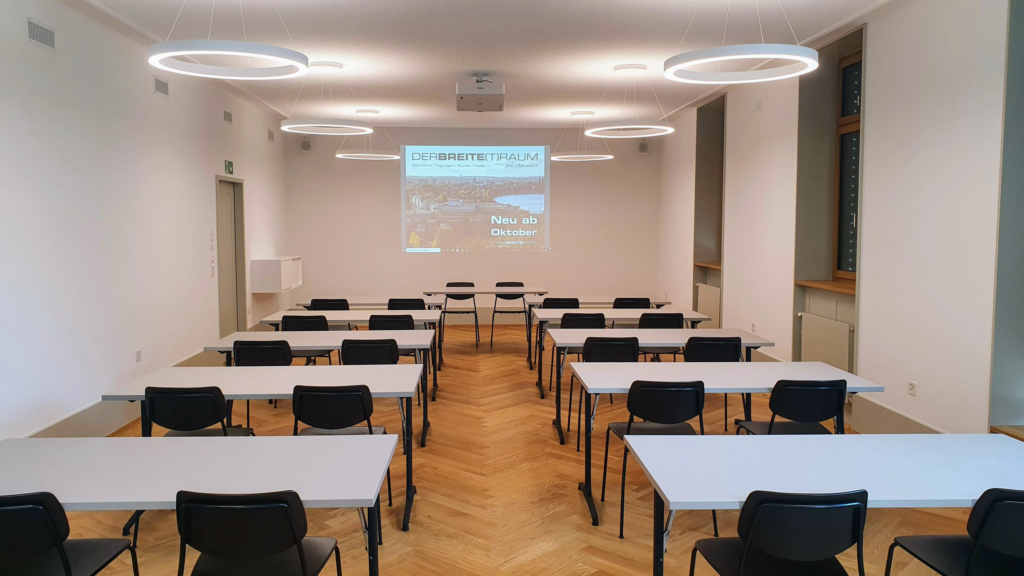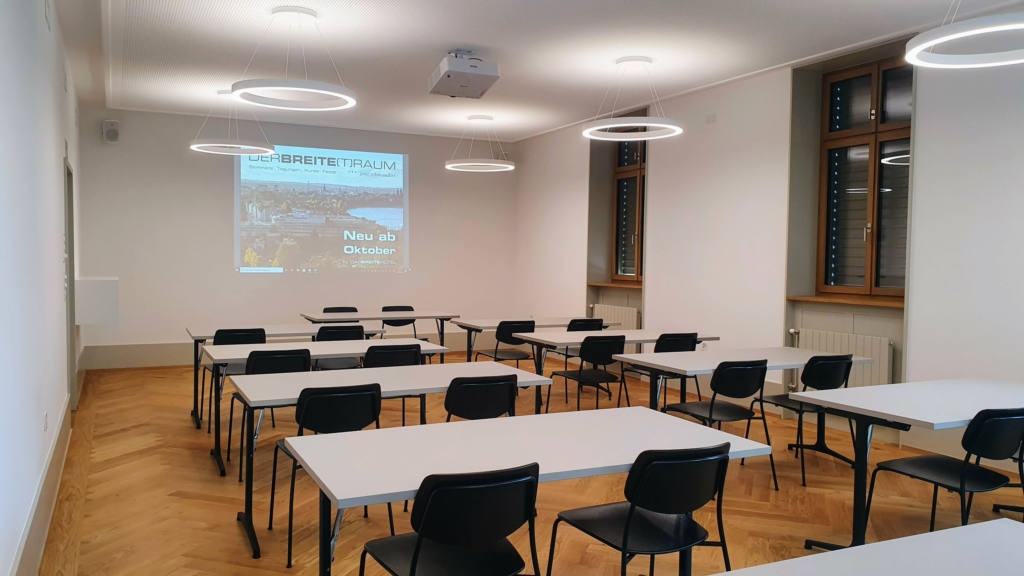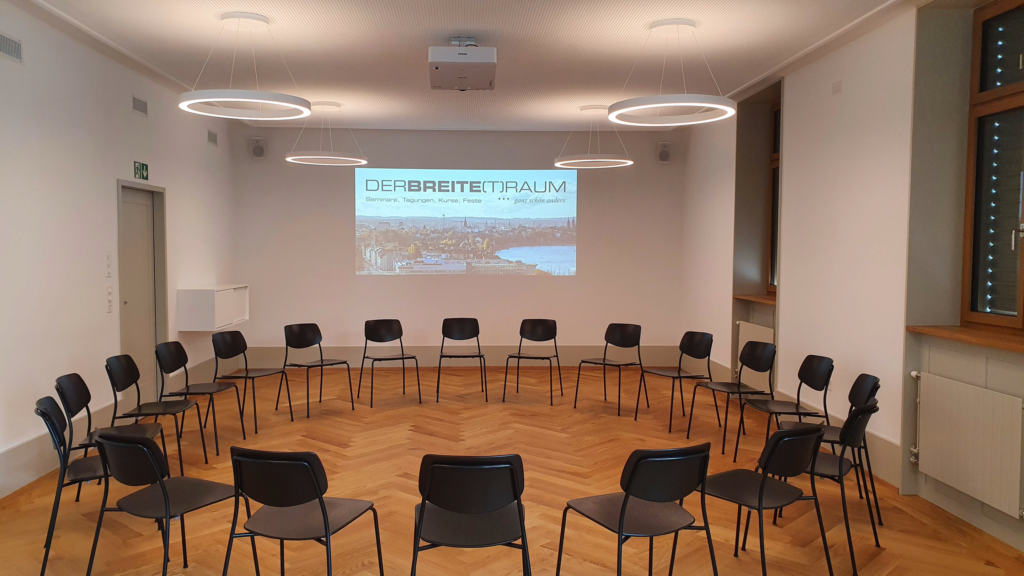 The TRESORROOM of the former bank conveys security and concentration on the essentials. While other rooms lack daylight, it would even be disturbing here. Your participants concentrate fully on you and your topic.
Tip: Only open the safe door again when the conference objective has been achieved 😉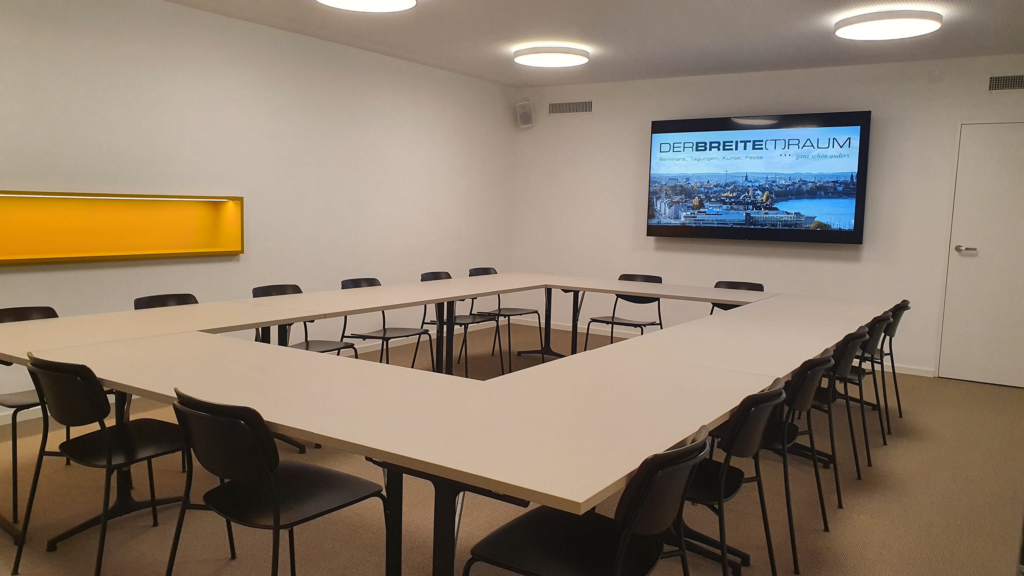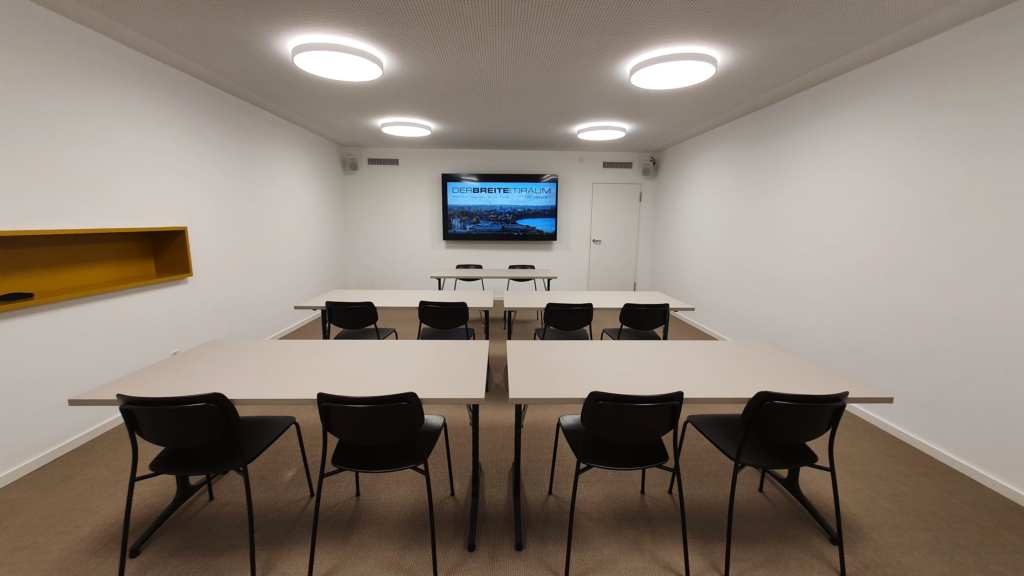 The SITZUNGSRAUM can also be used as a break out room for the other rooms.